Automated pre-cleaning
of flexible endoscopes
validatable, efficient, sustainable

Together with our cooperation partner Van Vliet we will be at this year's MEDICA to present Endoprime®.

Visit us in hall 15 | Booth L31
Welcome at comprex® Medical.
We are developing the first automated endoscope pre-cleaning system!
The reprocessing of flexible endoscopes is a major challenge in the daily routine of practices and clinics. To ensure correct cleaning, a complex workflow is required.
Until today the pre-cleaning process has been carried out manually with brushes by specialist staff. But the unpredictability of the 'human factor' leads to the urgent request to replace this manual cleaning by an automated mechanical process prior to high-level disinfection.
Moreover, manual pre-cleaning of endoscopes with brushes takes a huge effort concerning labour and time. It is economically inefficient. Besides this, work steps performed manually are difficult to validate and provide an increased risk of contamination for the patient, staff and environment.
But: patients need safety. Users and doctors need simplicity and routine in every work step.
Above all, we need a simple solution that minimises time, effort, costs and risk.
Automated endoscope pre-cleaning
Endoprime: Easy cleaning with one device
Our mission: With our patented impulse flushing method we want to set a new standard of hygiene in the medical sector. Our cleaning technology is validatable, efficient and sustainable.
We have combined all our expertise about impulse flushing and our experience in mechanical cleaning in one system: Endoprime – one device to easily clean all the channels of flexible endoscopes in one shot.
The new
comprex® workflow
is sustainable, secure and ensures constant, validatable results with complete documentation.
To clean the endoscope channels we are using our patented impulse flushing technology comprex.
The manual cleaning steps of endoscope channels are replaced and simplified in our process.
The user is guided through all process steps. The cleaning results are reproducible and validatable. This user-friendly process ensures the safety for patients and clinics.
This includes:
1. Digital registration of users and endoscopes
2. Automatic leakage test
3. Cleaning and flushing of all channels with fresh water and separated discharge
4. Digital documentation
Our areas of application are municipal pipelines and networks, drinking water installations in buildings, and industrial systems. If deposits form in the pipes, we are there to remove them. The focus of our services is the patented COMPREX® impulse flushing process developed by us, which we are constantly redefining and expanding in various performance levels. This enables us to adapt it perfectly to the individual, changing tasks of our customers.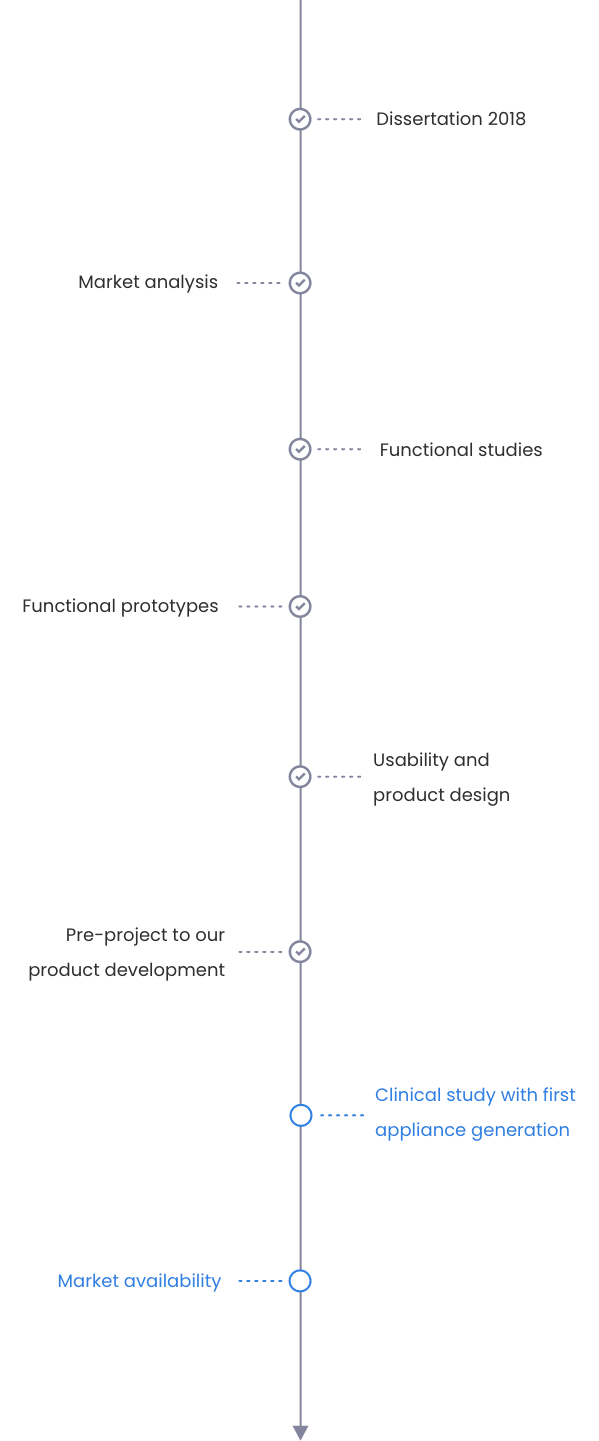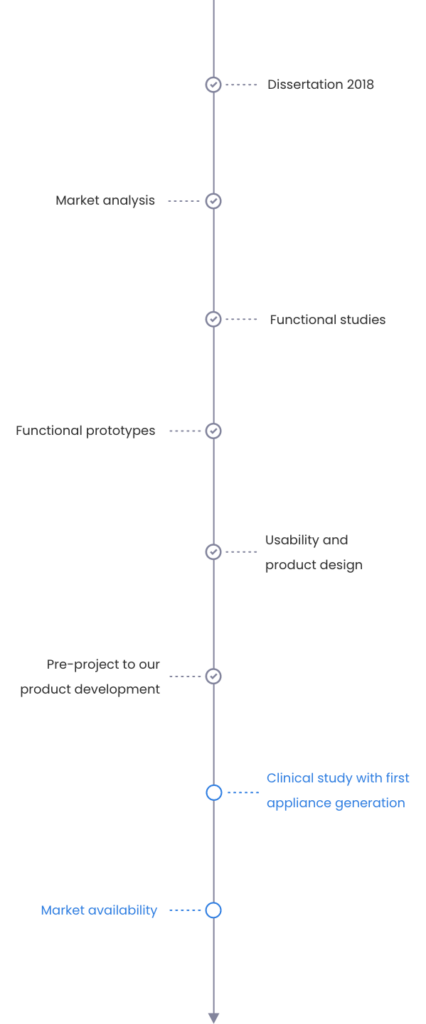 The development of comprex® Medical
Our comprex Medical story started in 2005 with an initial contact with the Institute for Hygiene and Public Health at the University of Bonn, under the leadership of Prof. Dr. med. Martin Exner, who confirmed to us the cleaning performance of comprex on his biofilm silicone hose model in an expert opinion.
This resulted in our participation in a first BMBF research project on biofilms in domestic installations under the leadership of Prof. Dr. Hans-Curt Flemming of the University of Duisburg-Essen, Prof. Dr. Exner and Dr. Jürgen Gebel, head of the laboratory at the institute of Prof. Exner. Dr. Gebel was our contact person regarding studies and research from the beginning.
This was followed by further research projects and the development of additional test equipment used at the Bonn institute for cleaning endoscope dummies. Two dissertations from 2014 and 2018, supervised by Prof. Dr. Exner, have again confirmed the extraordinary cleaning performance of comprex. As a budding physicist, Paulina Lämmer was already working on the project Brushless Cleaning of PTFE Test Pieces as a Surrogate of Endoscope Channels back then.
This is the nucleus of comprex Medical and Endoprime. The extraordinarily positive results of these two dissertations encouraged us to make the development of a user-friendly device for the automated reprocessing of flexible endoscopes our mission.
Numerous hospitations in practices and clinics and many discussions with medical professionals have confirmed to us: the need for a simple, hygienic solution that replaces manual brush cleaning is huge.
Part of the results of a dissertation guided by Prof. Dr. Exner at the Institute for Hygiene and Public Health at the University of Bonn has recently been published in a paper in the journal Hygiene & Medicine.
The patented cleaning process with pulses of air and water
For more than 26 years we have developed and improved our technology and received the patent for comprex. As a service provider and as a manufacturer of mobile and stationary cleaning systems, we are active in various areas of drinking water supply and industry.
With comprex we can easily remove deposits such as dried blood, tissue residues or biofilm from the endoscope channels. This process is way much more efficient and hygienic compared to brush cleanin
Paulina is the founder and CEO of comprex® Medical.
She's mainly responsible for building up a network in the medical sector, reaching out for experts and specialists in clinics for hospitations and implement studies to collect data about the user experience. Together with Van Vliet Medical, she is working to make Endoprime® available to the medical industry.
She's highly involved in the device development and the product design of our Endoprime.
Since she has finished her masters in physics in 2019 she's part of the comprex team. Also during her studies she was already supporting research and development of comprex medical for more than three years.
In 1985, Van Vliet Medical embarked on a remarkable journey, starting from a humble kitchen table in Weesp, the Netherlands. Fuelled by a passion for innovation, our initial focus was the development of a bedpan washer-disinfector. Little did we know that this ingenuity would be the foundation of our success.

As our aspirations grew, so did our headquarters, now situated in a spacious building in Almere, The Netherlands. The visionary concept of the bedpan washer-disinfector quickly became a reality, followed closely by the introduction of our renowned endoscope drying cabinets.

Over the years, we have evolved into a comprehensive solution provider, catering to the diverse needs of healthcare institutions. Equipped with our own technical department, we proudly offer an array of products designed exclusively for medical use.
As we progress forward, our passion for innovation remains at the forefront of everything we do. Stay tuned, as we continue to make strides in revolutionizing medical equipment, all while ensuring the utmost quality and customer satisfaction.
The cooperation between Van Vliet Medical and comprex® is an important step to scale the production and distribution of Endoprime® worldwide and to ensure highest quality and customer satisfaction.